Meet Our Team
ASHTADIK INFRASTRUCTURE PLANNING Pvt Ltd. is a collaboration by eight leading architects of Mangaluru.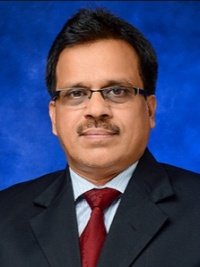 Ar. Kumarchandra M.R. is a practising Architect , Urban designer and an Academic. For over 30 years he has travesed through disciplinary, professional & institutional boundaries to explore how architecture & Urban design can enrich the lives of the people.
He graduated in Architecture from Visveswaraya National Institute of Technology ( formerly VRCE) as a Best all rounder student and received his Masters in Architecture from School of Architecture & Planning, Anna University, Chennai.
Architecture… to him, is a passion, a total commitment. He believes that Architecture is a skillful resolution to practical problems and should be responsive to the traditions, climate, context, be environmentally, ecologically responsible and yet fits into the contemporary framework.
His work covers a diverse range of projects – Academic institutes & campuses, public buildings, commercial & Market complexes, hospitals, housing, Cultural complexes, Theatres, auditoriums, Industrial units, sport facilities, Religious buildings, Urban Eco parks, Bus Terminals & Transport hub, all of which are practical, modest, easy to maintain and userfriendly structures.
Ar. Kumarchandra is also involved in teaching since the beginning of his career. He has been delivering guest lectures in architectural colleges all over India, apart from juries and examinations. He heads the Srinivas School of Architecture, Mangaluru as Professor & Dean. His Design teaching aims at sensitizing the students towards their own heritage, context, climate and being contemporary.
Ar. Kumarchandra has been actively involved in professional institutes and has contributed substantially in their development in Mangaluru and at the national level. He was the Vice Chairman of IIA Karnataka chapter, Member of national committees of IIA, and is the Chairman of IIA MMC. He has attended many National conventions & international conferences of IIA.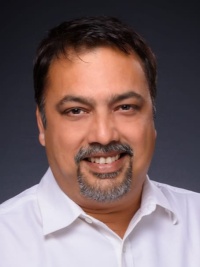 Ar. Venkatesh Pai Mangalore
Venkatesh Pai, brings over 25 years of design experience to Ashtadik. His belief that building design is a direct response to client aspirations, site environment and materials used has resulted in nonconformity to any specific architectural style.
This approach coupled with sensitivity to ecology and conservation has ensured his designs are economical, environment conscious and sustainable. He has been a two time award winner for exceptional villa design in 2013 and 2018.
Venkatesh's range of projects include large campus master planning and building designs for educational institutions; libraries and auditorium design for schools and colleges; residential projects such as housing layouts, individual villas and apartment complexes as well as commercial projects such as shopping centers and offices. Over the years, he has been actively designing interiors for residential, commercial and institutional spaces. His public projects for the city include parks and a lakefront leisure development.
Venkatesh Pai has been president of the Architects Guild for several years and is currently on the board of Indian Institute of Architects, Mangalore.
A graduate of MIT Manipal, today he also teaches design at Srinivas School of Architecture.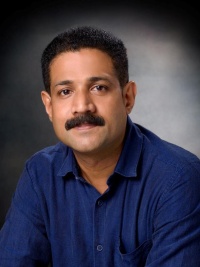 Ar. Amarnath Bhandary
Director, Project Management
After graduating with a Bachelor's degree in Architecture from one of India's "Ivy League" Institutions, the Manipal Institute of Technology, Manipal-Amarnath Bhandary conceived and put in place the firm of Bhandary & Associates, almost a quarter of a century ago. All through these years, as the Principal Architect he has tried to impart a new vision and direction to the very concept of Architecture in its multifaceted dimensions. He envisioned Architecture as an art, and his passion for innovation has taken him to new heights while blending the ancient and modern, resulting in a unique style in form and content. This is reflected in the diverse projects undertaken by him, whether commercial buildings, hospitals, institutions or residences.
He has an intuitive eye for the minutest detail. While there can never be perfection in this field.
He believes that an Architect should endeavour to progress towards that goal in planning and executing projects.
A number of Malls, Supermarkets, stores, restaurants, clinics, microbrewery, not to speak of the countless residences and apartments bear testimony to the excellence he has achieved in this highly specialized area.
All projects involve co-ordination of high level, multiple services and are time bound requiring chronological co-ordination of many entities with differing technical expertise which have to be constantly monitored, assessed and evaluated at every stage, and course correction effected whenever and wherever called for.
He has taken the management and delivery of the project's within the stipulated time frame, without in any way compromising quality, as a challenge, and targets have invariably been achieved with him at the helm.
Contextually, it is relevant to mention here that in all his professional endeavours, he has kept in mind the historical perspective that the Architecture of India is rooted in its history, culture and religion, assimilating at the same time multidimensional influences that came with India's interaction with the outside world.
He has also taken into account the fact, especially while designing & executing residential projects, that with the migration of population to cities, space constraints have to be balanced in urban areas while addressing differing demands of different socio-economic classes.
As an Architect he believes that time has come to spread out to other regions, which would in turn necessarily call for a climate responsive Architecture as well.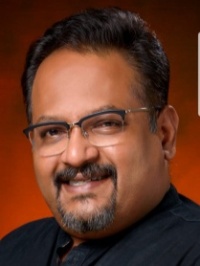 Architect & Entrepreneur who believes in architecture taking the form of its creation, blending with its function and aging with the forces of nature culminating in timelessness, armed with a Diploma in Civil Engineering and Bachelor Degree in Architecture a professional experience of 25 years in the field
of Architecture, Engineering, Interiors, Landscape and allied Services, who specialize in Master Planning, Contemporary and Classical Designs, Heritage Buildings and Restoration of Monumental Structures, skilled in Project Management Consultancy, Managing Business Planning / Analysis / Contracts, Requirement Gathering, Forecasting / Budgeting, Process & Resource Planning, Implementation / Development, Monitoring, Release, Training, Support and more.
Managing Director & Chief Architect of Alva & Associates a 50 years old ISO 9001:2015 consulting Firm having done numerous projects ranging from Residential, Commercial, Industrial, Hospitality, Health Care, Heritage Village, Biological Parks and various other projects. Also Managing Director of Green Stone Projects & Estates Pvt Ltd having managed & completed several real estate and infrastructure projects Empanelled with various organization & banks as in- house architect. Member of Council of Architects, New Delhi, Present Joint Secretary of Indian Institute of Architects Mangalore Manipal Center, Credited with Ultra-Tech awards in architecture for outstanding villas in 2007 & 2012.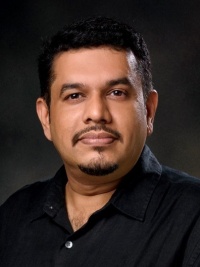 Sunil has a Bachelor in Architecture degree from R.V.School of Architecture, Bengaluru.
He has totally 16 years of experience in the field of Architecture & Interiors.
Also he has 5 years of Teaching experience as Visiting Faculty in Colleges in Mysore, Manipal & Mangaluru.
He has strong passion and appreciation for design and detail. Over the years he has built a track record of achievement in managing complex Architectural and Interior Projects from Inception to Completion including Planning, estimating and meeting Clients requirements.
His expertise lies in Residential, Commercial, Institutional & Hospitality projects.
He has shown ability to deliver projects within strict deadline and budget constraints without sacrificing creativity.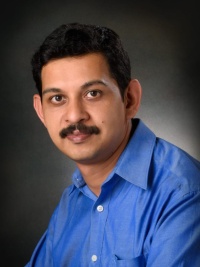 Ar. Yermbu Chandrakiran Karanth
Chandrakiran K. Y. founder architect of M/s architects associated has been into independent practice for over a decade in the city of Mangalore as well as in Bangalore.
Graduate from the Manipal institute of Technology, Manipal, India, has been associated in the field of architecture for over 18 years. He was involved with the design and development of the software development Training campus of the IT giant Infosys at their Mysore residential training campus as a resident architect representing M/s Sobha developers
Bangalore for over 3 years which included the design and build of the campus for software development buildings, Education and Research buildings, residential hostels including the food courts, employee care centre, multiplex besides the services, roads and other infrastructure for the campus. He was also involved in the Hinjwadi Pune facility of Infosys.
He founded his own firm in the year 2006 practicing in the field of architecture, interior designs, engineering and project management of the projects ranging from independent bunglows to multi-storeyed Apartments in the residential category, office spaces and commercial complexes, campus designs for Institutions, Healthcare and Hospitality segments, interior designing for furnishing all of the above said segments in architecture, electrical and other services including Air conditioning, plumbing and sanitation, fire fighting etc.
He has been the Chief architect in designing the college campus for the Sai Sanskrithi Education society, Puttaparthi with the completed buildings of the Sanskrithi School of Business the students hostels, School of Engineering as well as the on going Sanskrlthl Global residential school buildings.
He has also been a Visiting Faculty at Manipal Institute of Technology, Manipal as well as at Srinivas Institute of Technology, Department of Architecture, Mangalore.
Sharun Anchan graduated his Bachelor Degree in Architecture from BVBCET, Hubli.
As a founder and Principal Architect of Arch vista Architecture, with a professional experience of 12 years he has designed several Architectural projects which includes Residential projects such as housing layouts, individual villas, multi housing as well as commercial projects such as shopping centres and office spaces and also Interiors for Residences and commercial spaces.
As an Architect his design approach is to re-connect architecture with nature, make optimum use of space, natural materials, lighting & landscape to reinvent and transform living environments and urban spaces.
He is a member of Council of Architects,New Delhi Associate member of the Indian Institute of Architects.
Also a visiting Faculty at Srinivas School Of Architecture, Mangaluru.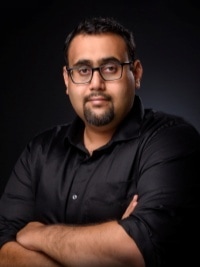 Anil Mandarke Pai has an undergrad degree in Architecture from Manipal Institute of Technology, MAHE.
Further to that, he has obtained his post graduation in Sustainable Development and Climate Change from the Faculty of Planning, CEPT University, Ahmedabad.
Ar. Anil M Pai current focus areas are water & environment management, environmental hazard & vulnerability assessment studies and Carbon Management.
He has worked extensively on Master Planning Projects for vulnerability assessment, Eco Tourism Planning, Sustainable Water Management, and Comprehensive Coastal Management studies.
Ar. Anil has also worked on Steel Pre Engineered Buildings and Modular Building Concepts.
He brings strong understanding of Sustainability and Environment Management into team Ashtadik.